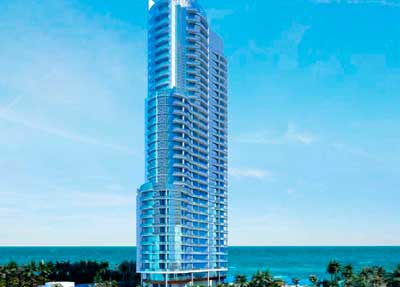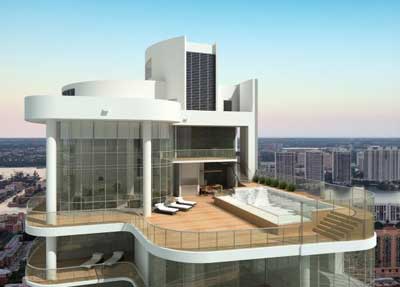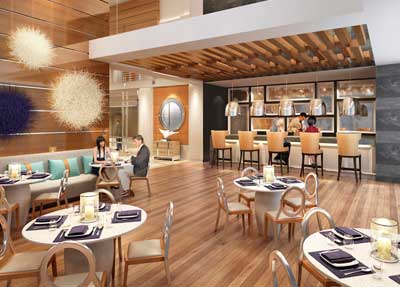 Château Beach Residencies, Sunny Isles Beach
Château Beach Residencies welcomes you here! Our pride is just under your eyes – exceptional luxury condo which combines pristine sands of coast, endless horizon of Atlantic and magnificent architectural complex at bare heart of exclusive area of Hollywood Beach, Florida – majestic Golden Beach. It was recently built and performs the vivid game of colors and spirit, most sophisticated technical innovations and virgin pure natural tropical scenery. 33 storied lofty building's just there to take your attention and never release.
Château Beach Club is definitely one of the most sophisticated place to meet the most subtle requirements of Miami style highest grade real estate investment – professionally customed suits with ample halls, 2 – 4 bedrooms up to 4230 sq feet plans, finely equipped kitchens with SS appliances, spacious terraces with ceiling to floor windows and shutters, refaced modern cabinets – everything designed for unforgettable stay. You will experience every tone of Miami tropical paysage when you step out to the balcony – endless ocean, amazing scenery of the city, green shape of trees and pure nature.