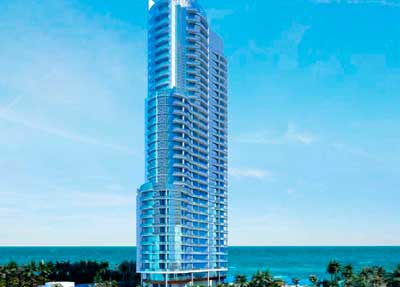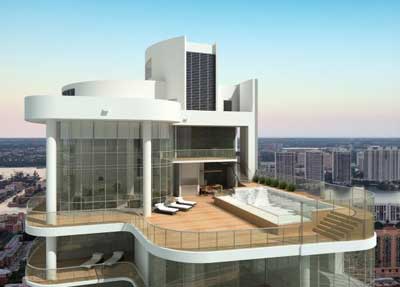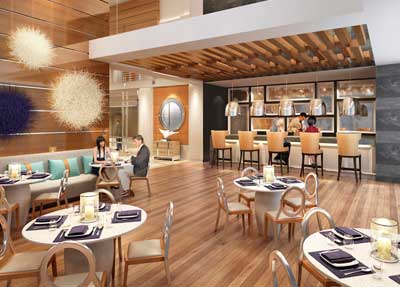 Château Beach Residencies, Sunny Isles Beach
Welcome to Chateau Beach, a luxurious condo development located at 17475 Collins Ave in the coveted Sunny Isles Beach area. This 33-floor tower is an architectural masterpiece, boasting 84 stunning residences that offer a lifestyle of sophistication and elegance.
Chateau Beach is a testament to luxury living, with each residence featuring premium finishes, breathtaking views of the ocean and city, and a level of comfort that's simply unmatched. The units range in size from 1557 to 4230 square feet, with spacious layouts that offer 2 to 4 bedrooms.
The tower was completed in 2014 by Chateau Group, a leading developer in the South Florida real estate market. The group is renowned for its exceptional designs, state-of-the-art amenities, and luxurious finishes that are unrivaled in the industry. Chateau Group is dedicated to creating unique properties that reflect the highest standards of quality and attention to detail.
Chateau Beach is located in the heart of Sunny Isles Beach, one of the most desirable areas in Miami. Residents of this exclusive development have access to an array of world-class amenities, including a beachfront pool deck, a fitness center, and a spa. The building also features a full-service restaurant and bar, 24-hour concierge, and valet parking.
Chateau Beach is a dream come true for those seeking an unparalleled living experience. Whether you're looking for a vacation home or a permanent residence, this luxurious development is the perfect choice. The tower's prime location, exceptional finishes, and unmatched amenities make it one of the most sought-after properties in all of South Florida.
At Chateau Beach, you'll enjoy a lifestyle of luxury and comfort that's second to none. Whether you're relaxing in your private oasis or taking advantage of the many amenities that the building has to offer, you'll always feel like you're living in paradise. Come experience the ultimate in luxury living at Chateau Beach and make your dream a reality.